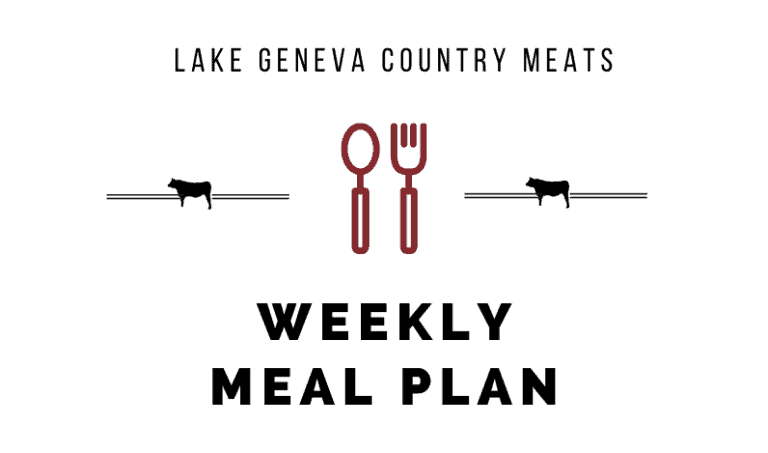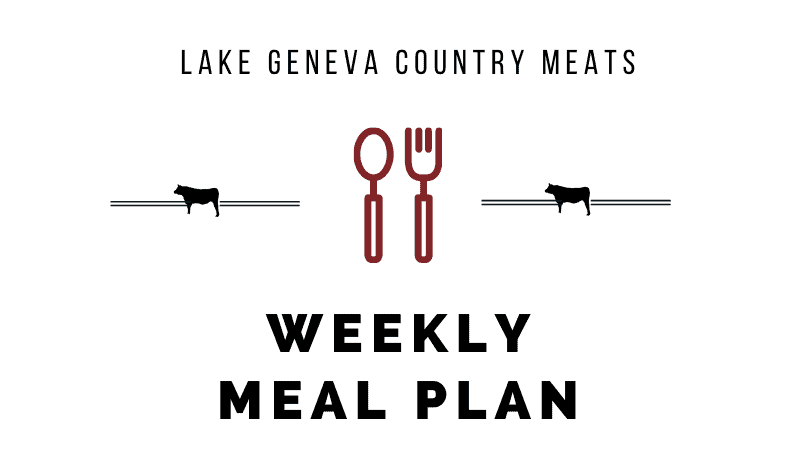 It's St. Patty's Week!  Ok, all that means is it's the week of St. Patricks' Day and we're big fans of that particular holiday around here.  So, to get your prepared to celebrate, the first half of the meal plan is full of recipes to enjoy on the 17th!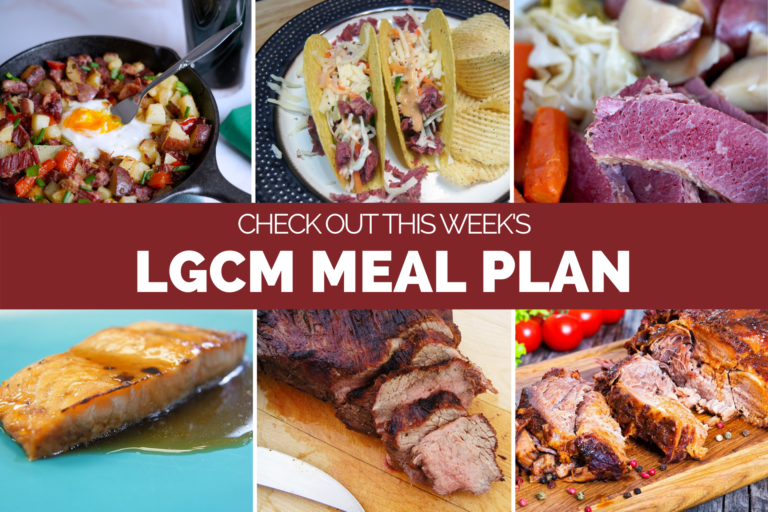 Corned beef is the obvious choice to enjoy on St. Patrick's Day (or St. Patrick's Week), but what if you tried sausage and bacon in a comforting Irish coddle instead?!
Tuesday – Irish (even Irish tacos!)
Ok, honestly, I don't love corned beef (even though my maiden name is Gallagher, after all) but I do love potatoes and that's pretty darn Irish!  So, get crafty by mixing Taco Tuesday and corned beef or stick with me and enjoy another comforting dish of potatoes, bacon and everything else delicioius!
Two stews for you!  The first question is corned beef or lamb.  If you're opting for option 1, great choice; we have a simple kit for sale in-store to make this dish easy to make!  If corned beef isn't your thing, lamb stew is a great way to venture into the world of lamb as well!
We've made a lot of great food already this week, and you probably have some of it leftover. Take a night off from cooking and enjoy your leftovers, or enjoy a meal from one of our great local restaurants. 
This seems like a good time to ask – would you like to receive an email every time we publish a new meal plan? If you would, just fill out the form below!
Friday – Cooking with Beer
This was a tough one because we love our fish on Fridays, buuuut we also love a good food holiday and today is National Poultry Day.  But, we found the perfect two recipes.  Still have Guinness leftover from St. Patty's Day?  Use it to make a glaze for your salmon.  Prefer to eat chicken?  Well, use any beer you'd like to grill a whole chicken and enjoy!  You can't go wrong when you're cooking with beer!
Saturday – Beef with Alcohol
More cooking with alcohol!  Red wine or stout beer this time.  We're sure you have some of that laying around after St. Patty's Day.  Marinate your steak or make a sauce – both are winners!
Low and slow for Sunday dinner!  We're cooking pork today, whether it be in the slow cooker or the smoker, pork is what's for dinner.
If Irish recipes aren't your thing and you need some more inspiration, you can find previous weeks' meal plans below!