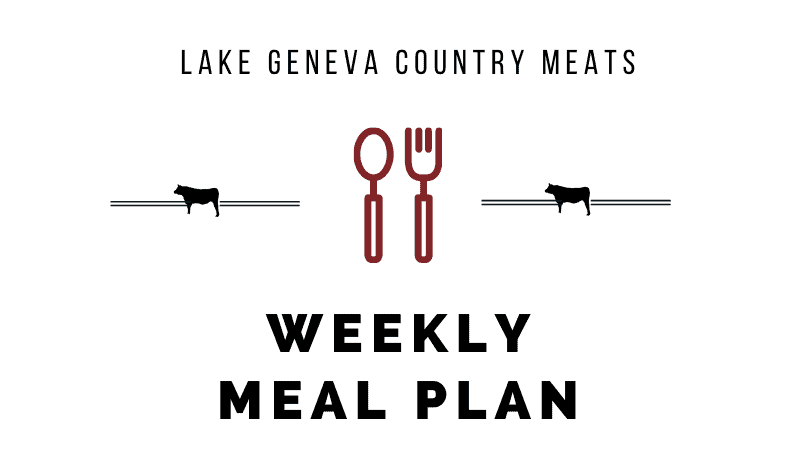 This week's plan throws in a few options for breakfast or brunch as well as lunch (which, of course, can be used for a lighter dinner meal any night).  Enjoy!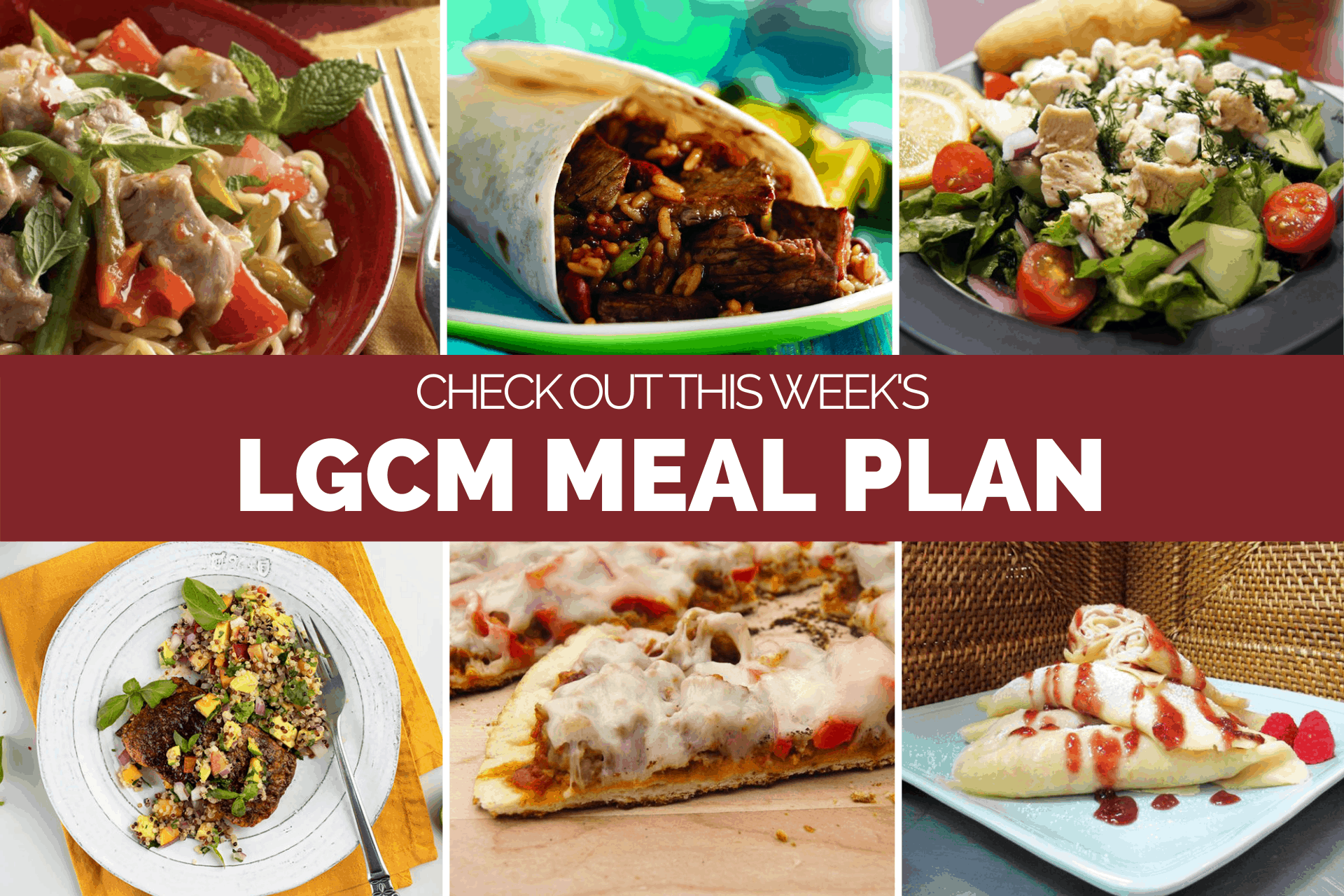 MONDAY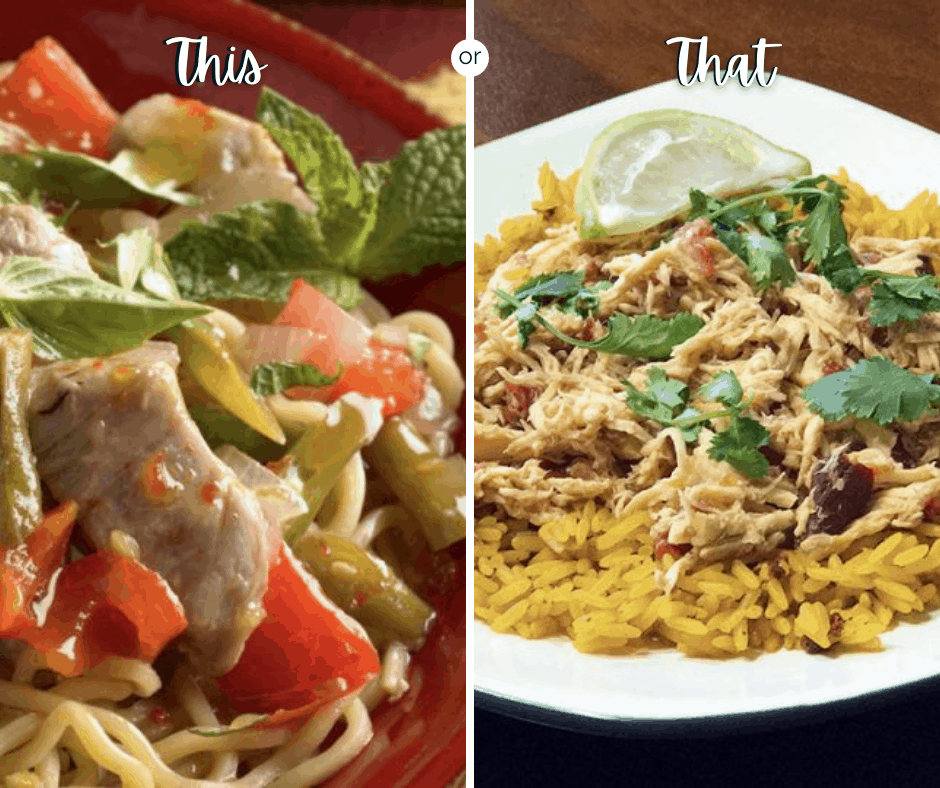 Last week, we had sweet and savory pork and this week, it's sweet and spicy.  If pork isn't your think, try a sweet and spicy chicken recipe instead!
Option 1: Sweet and spicy Thai pork loin
Option 2: Sweet and spicy IPA chicken
TUESDAY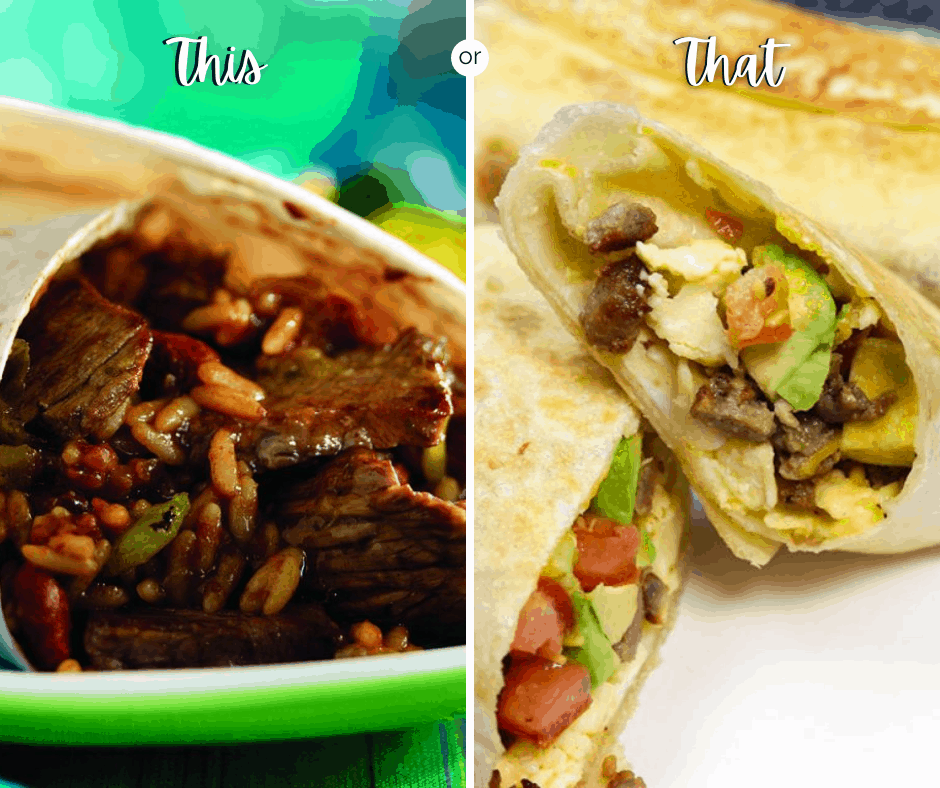 Two burrito options for you on this Taco Tuesday.  We've got your covered for both breakfast OR dinner.  Or hey, how about Breakfast FOR dinner.
Option 1: Cajun beef and bean burritos
Option 2: Taco bratwurst breakfast burrito
WEDNESDAY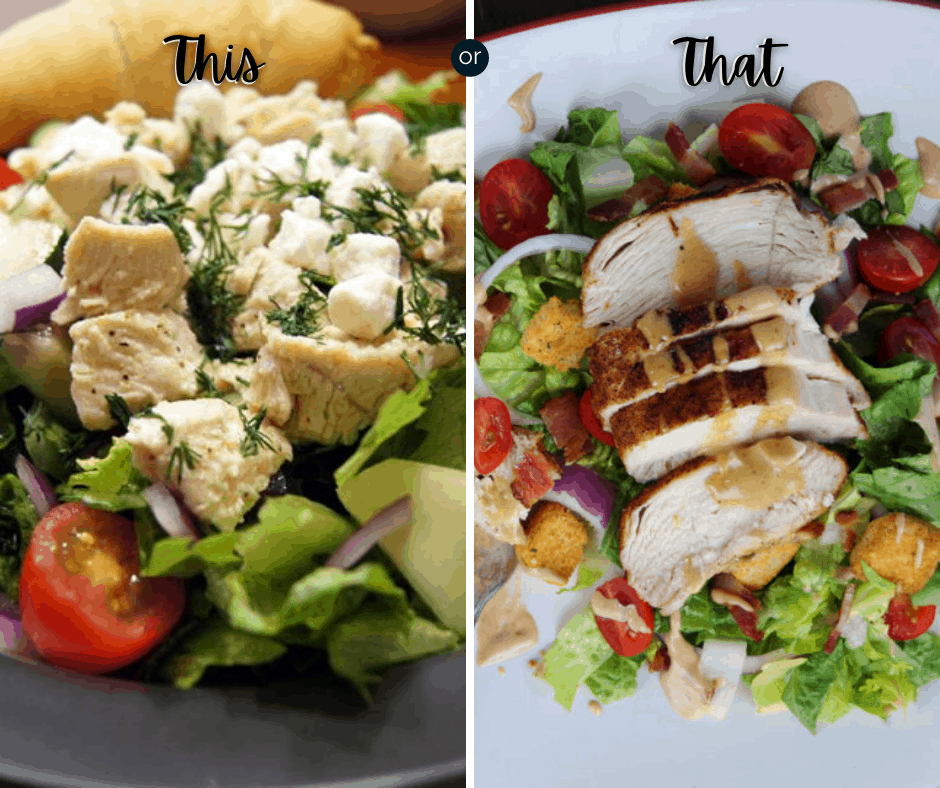 A light meal to get you through the mid-week slump.  Enjoy these salad options for dinner or pack them up for your lunch during the day.  Ok, you probably don't have to pack a lunch if you're still working from home!
Option 1: Chopped Greek salad with chicken
Option 2: BBQ chicken BLT salad
THURSDAY
As always, enjoy your leftovers today!
FRIDAY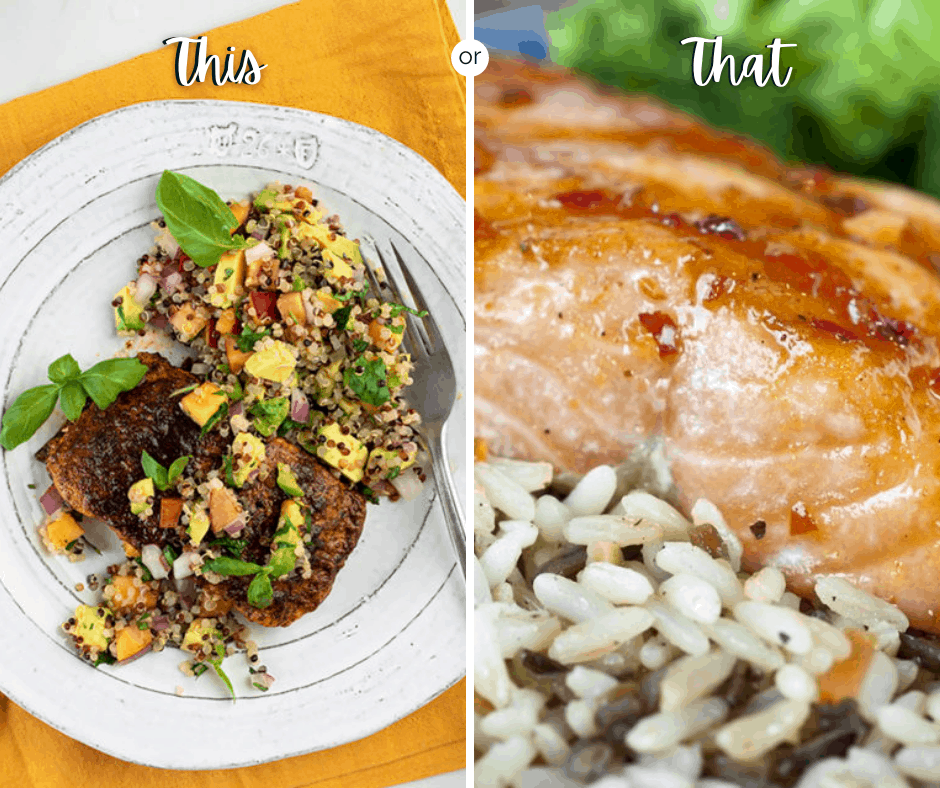 Salmon two ways this Friday.  In case you missed the cajun flavors earlier this week, you've got another chance to eat cajun-style with option 1.  For me, I'll hold on to some of those fall flavors and try option 2 this week.
Option 1: Cajun spiced salmon with quinoa and red pepper sauce
Option 2: Honey apple maple glazed salmon
SATURDAY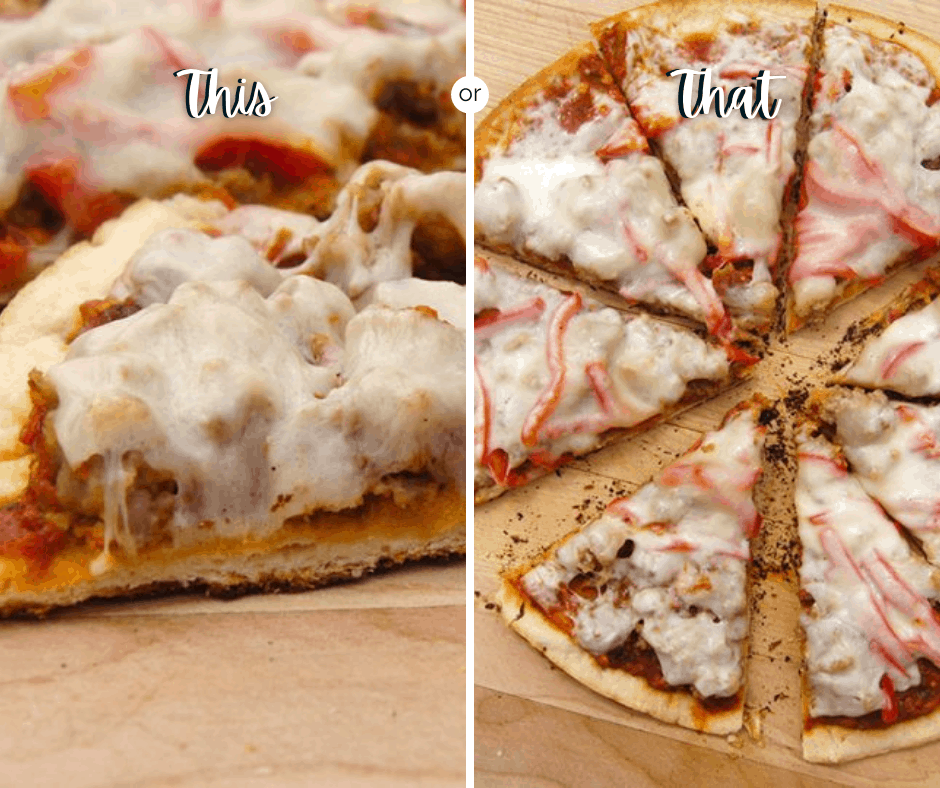 Pizza day!  Casual, easy, great for kids and delicious.  What's not to love?  This is just two examples of toppings, but get as creative as you'd like!  And let us know what toppings you'll try this weekend.
Option 1: Basil pesto Italian pizza recipe
Option 2: Italian sausage pizza
SUNDAY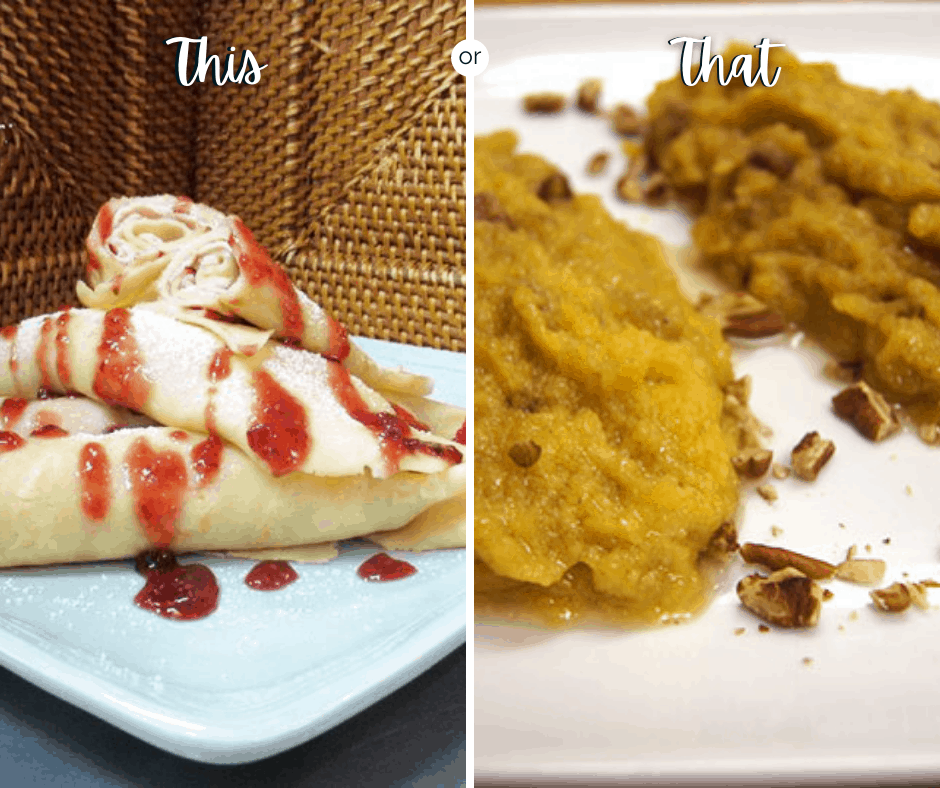 Sunday's are for brunch and we're not sharing the same brunch recipes you see everywhere (we still love waffles, eggs and pancakes!)
Option 1: Monte cristo crepes
Option 2: Sweet butternut squash bake
As always, let us know what you're cooking!