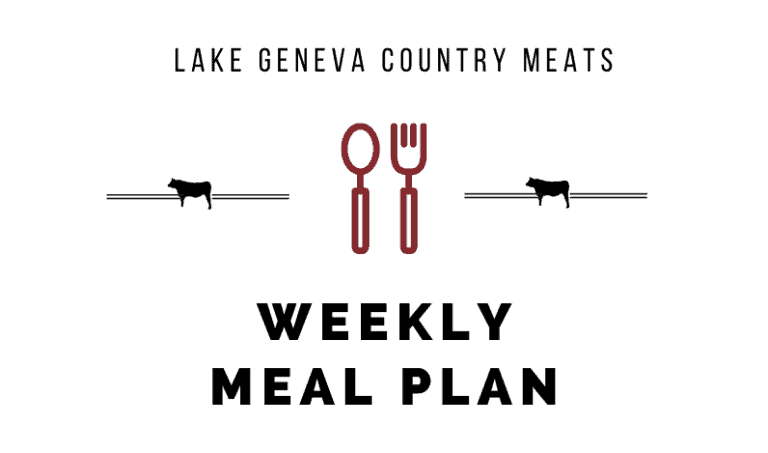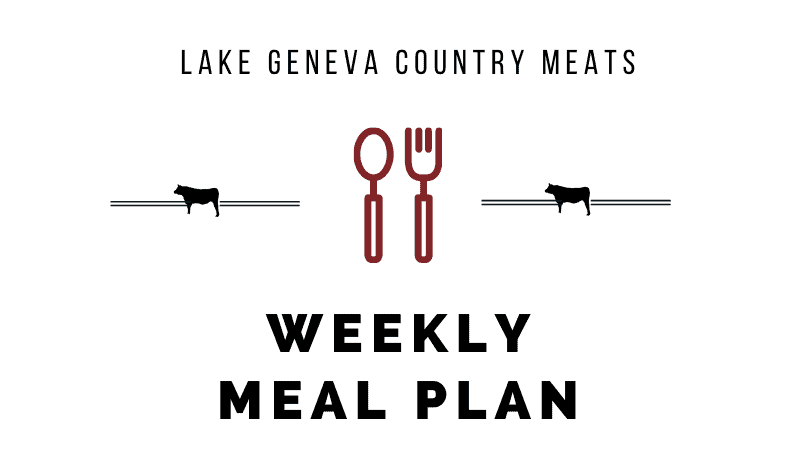 We're inching closer and closer to Fat Tuesday, so this week's meal plan includes more Mardi Gras meals for you to try.  Plus, Valentine's Day is at the end of the week and we want to make sure you're prepared!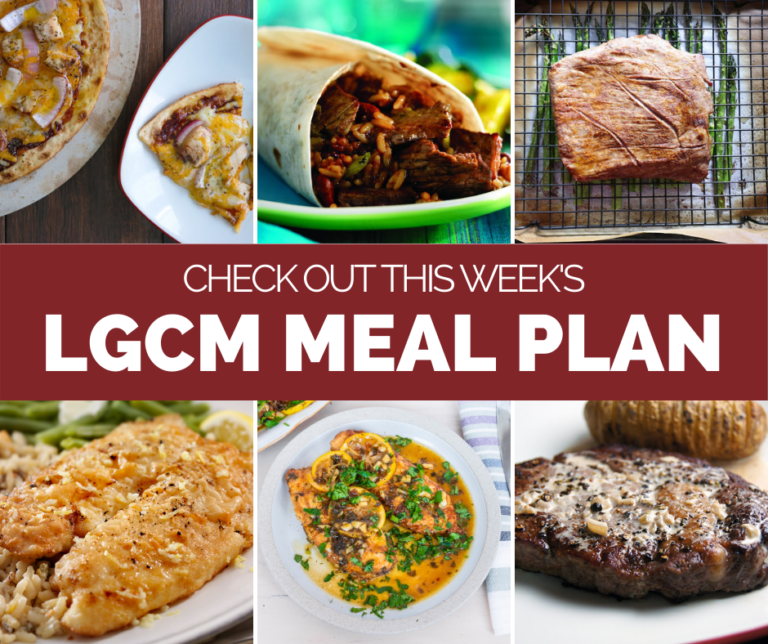 Monday – Mardi Gras Pizzas
Kick off the week with Mardi Gras style pizzas!  Both are an easy way to try some fun new flavors on a time-tested pizza recipe.  Try option 1 with the family and leave the cajun pizza for the adults as it gets a bit spicier! 
Yes, neither of them are a classic taco, but we think a burrito and a rice bowl count, right?  Plus, we wanted to bring you Cajun flavors this week before Fat Tuesday.  So shake up your taco Tuesday with one of these recipes. 
For these mid-week meals you can choose to make a delicious sheet pan cajun flank steak if you are on board with these Mardi Gras flavors.  Or opt for a dish that takes on our favorite appetizers and turns it into a protein-filled meal.
We've made a lot of great food already this week, and you probably have some of it leftover. Take a night off from cooking and enjoy your leftovers, or enjoy a meal from one of our great local restaurants. 
This seems like a good time to ask – would you like to receive an email every time we publish a new meal plan? If you would, just fill out the form below!
Still on the Cajun-flavor train with two seafood recipes that you have to try!  I'm not sure if fried fish or shrimp on a burger is more tasty, but you just may have to try both and let us know. 
Saturday – Valentine's Day at Home
We've teamed up with Grand Geneva and Duckhorn Wine Company to bring you a Valentine's Day dinner at home.  It's the perfect year to enjoy a night IN for Valentine's Day.  Don't forget to place your order before Wednesday this week!
Sunday – Valentine's Day Ribeye
It's the perfect night for a perfect steak.  Both of these steaks have a delicious sauce/topping and either one would be a great addition to your Valentine's Day dinner.  Plus, we sell a very similar steak in store that you can order in a heart shape.  What better way to spread the love than heart shaped meat?!
There is a lot of delicious food to enjoy this week! We always love to hear what you're making so leave a comment and let us know. If you need more meal-time inspiration, check out meal plans from past week's as well. Happy Cooking!