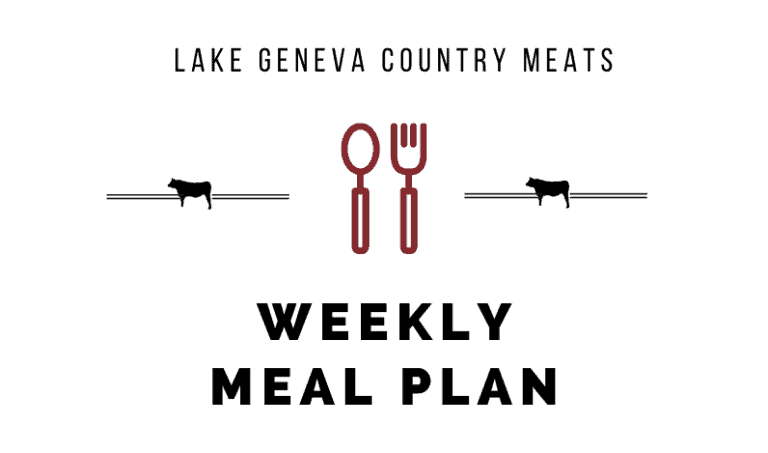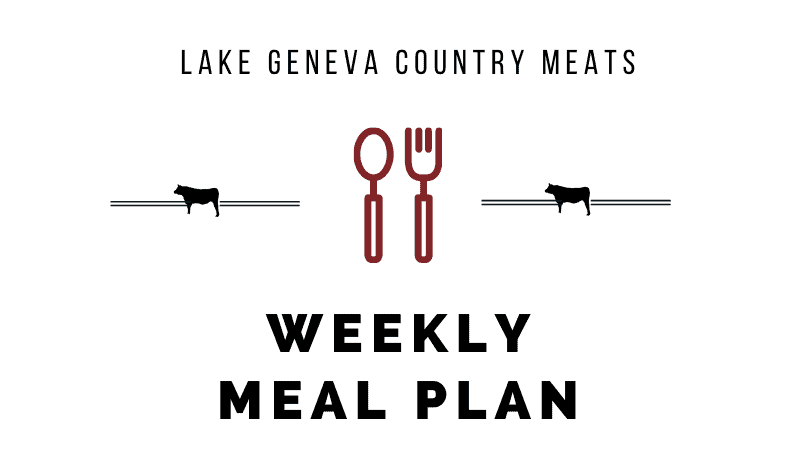 This week, we're all about grilling!  Each and every recipe on this week's plan is made on the grill – perfect for your summertime cooking!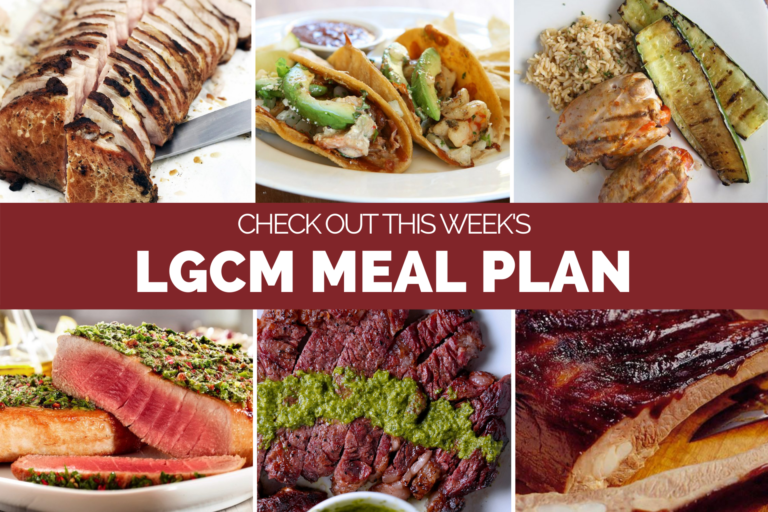 Starting off another week with pork because why not!?  Pork is like a blank canvas that you can add delicious flavors too.  And with grilling season in full effect, of course we are including recipes you can grill.  
Maybe fish on the grill isn't what you typically think of making, but it's a quick and delicious way to make a healthy meal.  If you don't have a grill – or maybe just feel like cooking indoors – both of these recipes work well in a frying pan too.
Wednesday – Chicken Thighs
Everyone knows how to grill a chicken breast, so we thought we'd share a few of our favorite chicken thigh recipes instead.  Chicken thighs are full of flavor and a super affordable option for a grilled meal.  And don't forget about amazing veggies on the grill as a side dishs.
We've made a lot of great food already this week, and you probably have some of it leftover. Take a night off from cooking and enjoy your leftovers, or enjoy a meal from one of our great local restaurants. 
This seems like a good time to ask – would you like to receive an email every time we publish a new meal plan? If you would, just fill out the form below!
We already shared about shrimp and mahi on the grill – both are delicious, but what about tuna!?  Tuna does great as a grilled dish because it's sturdy and firm; you can treat it like a steak on the grill and get creative with sauces and toppings.
A classic grilled meat; ribeye.  Like many great steaks, you can simply enjoy them with salt and pepper or dress them up with amazing sauces.  Do you lean more toward Spanish or French style sauces for your steak?
We couldn't share a week of grilled recipes without talking about ribs.  These are just two of the many amazing ways to prepare and enjoy ribs!
As always, if you need more inspiration, you can find previous weeks' meal plans below!