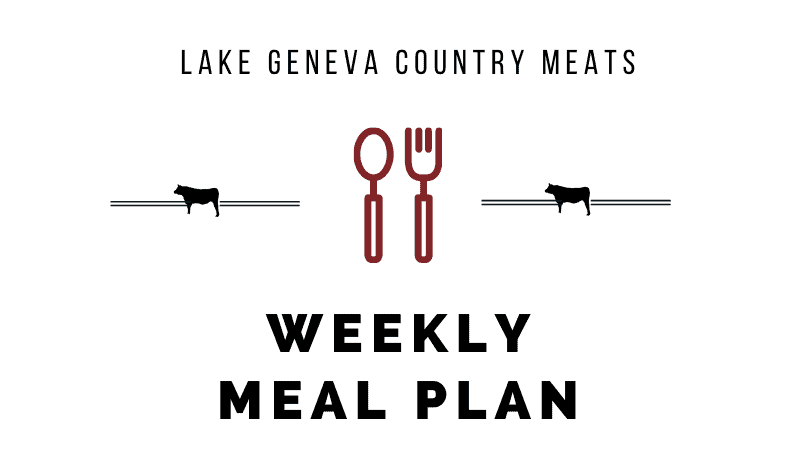 I'm sure I say this every week, but there are SO MANY great meals.  I am especially excited how we start the week – full of comfort!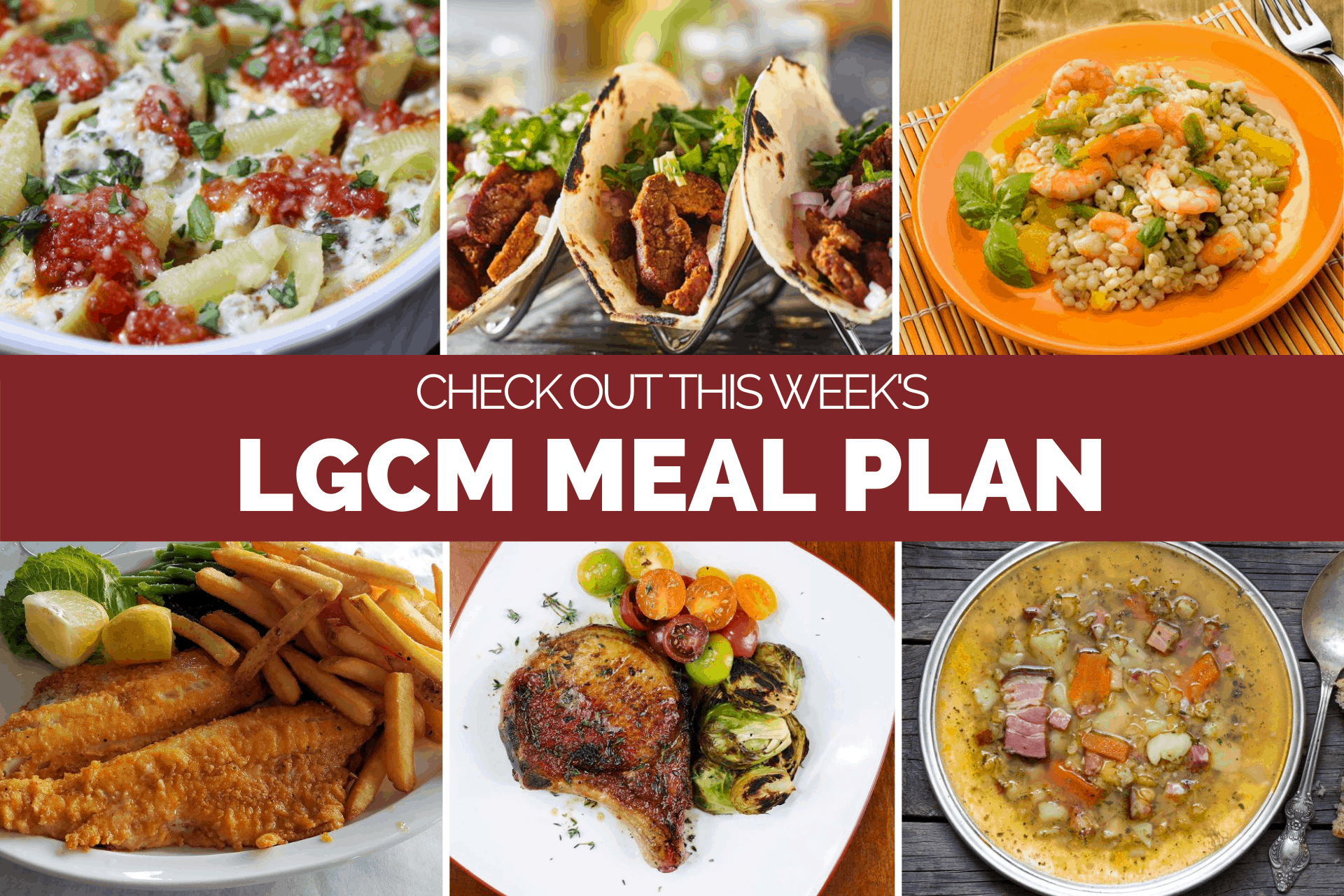 MONDAY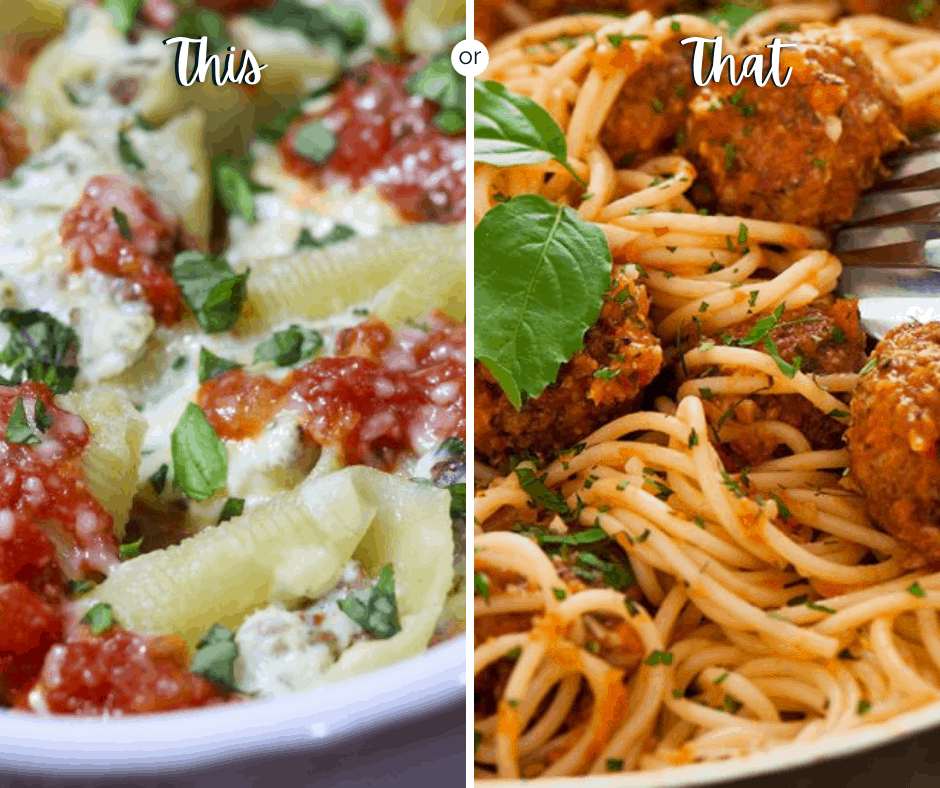 As I mentioned above, comfort food to the max!  I am so excited about both of these meals because there is nothing not to love.  Stuffing anything always takes a little touch of extra time, but it's a great way to spend the evening and fun to do with kids too.
Option 1: Italian sausage stuffed shells
Option 2: Italian sausage meatballs
TUESDAY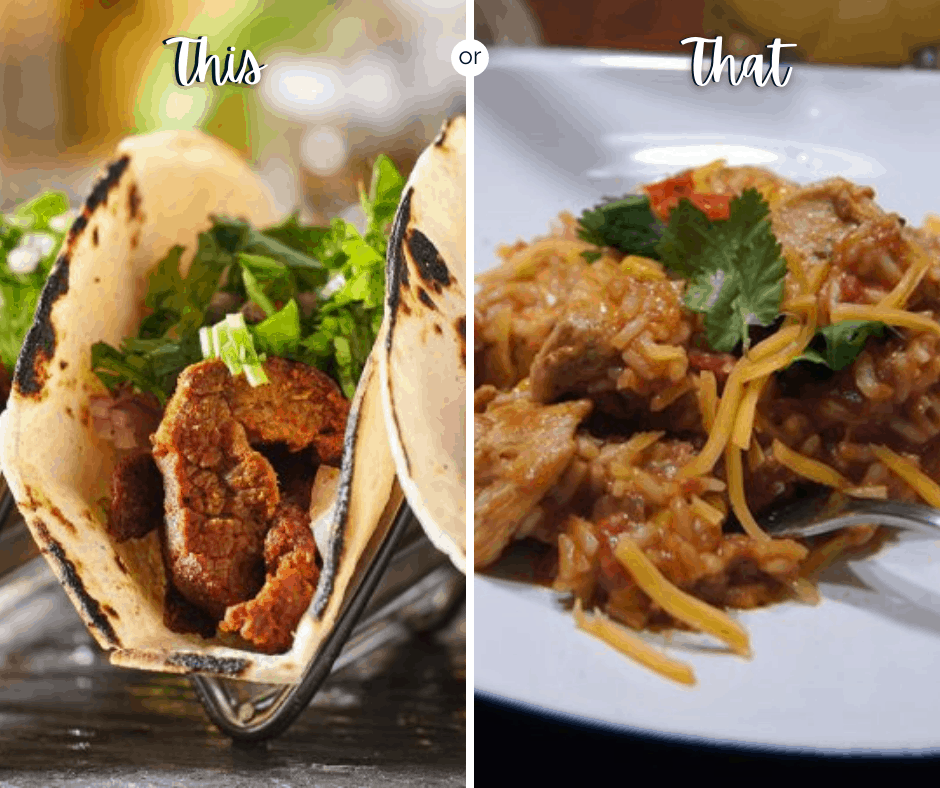 Taco Tuesday, brought to you by tasty tacos and an even more delicious one pot dish.  Out first recipe option features skirt steak, so they are sure to be full of flavor!  Recipe #2 is a one pot dish, which we all know is my favorite.  Plus, the ingredients in this recipe are some that most people have at home, so no special grocery trips needed!
Option 1: Arrachera steak tacos
Option 2: One pot Mexican chicken and rice
WEDNESDAY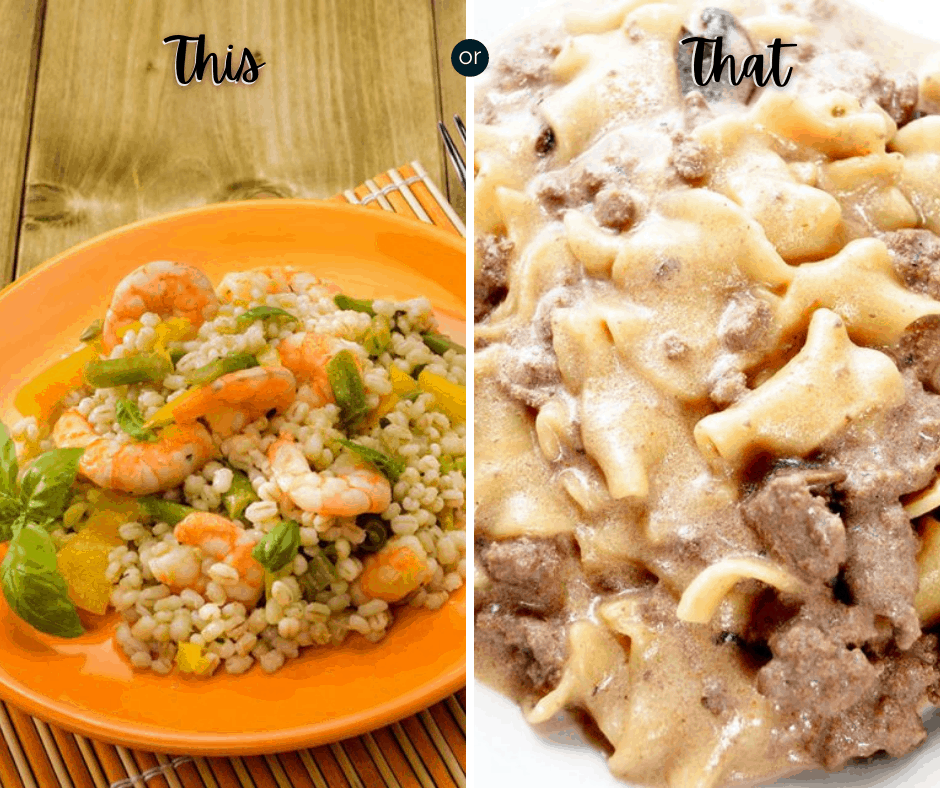 Maybe I'll start a One Pot Wednesday because it's the middle of the week and we're all looking for easy dishes.  If you're a seafood lover and just hate waiting for Friday's recommendations, this shrimp dish should cure your mid-week craving.  If seafood isn't your thing, a classic beef stroganoff is sure to be a dish you'll love.
Option 1: One pot shrimp and orzo
Option 2: One pot beef stroganoff
THURSDAY
Always plenty of food to enjoy on leftover day!
FRIDAY
It's time for Fish Friday again and the options are very different this week.  If you're feeling fried fish, this walleye recipe is amazing.  The touch of honey is my absolute favorite part.  For something a little healthier, you can't go wrong
Option 1: Honey lemon fried walleye
Option 2: Scotch cedar plank salmon
SATURDAY
Pork chops are on sale this week, so why not cook some up!  I know nick loves the reverse sear, but I'm all about the Thai flavors.  You really can't go wrong with either of these options.
Option 1: Reverse seared pork chops
Option 2: Thai sweet chili pork chops with chopped salad
SUNDAY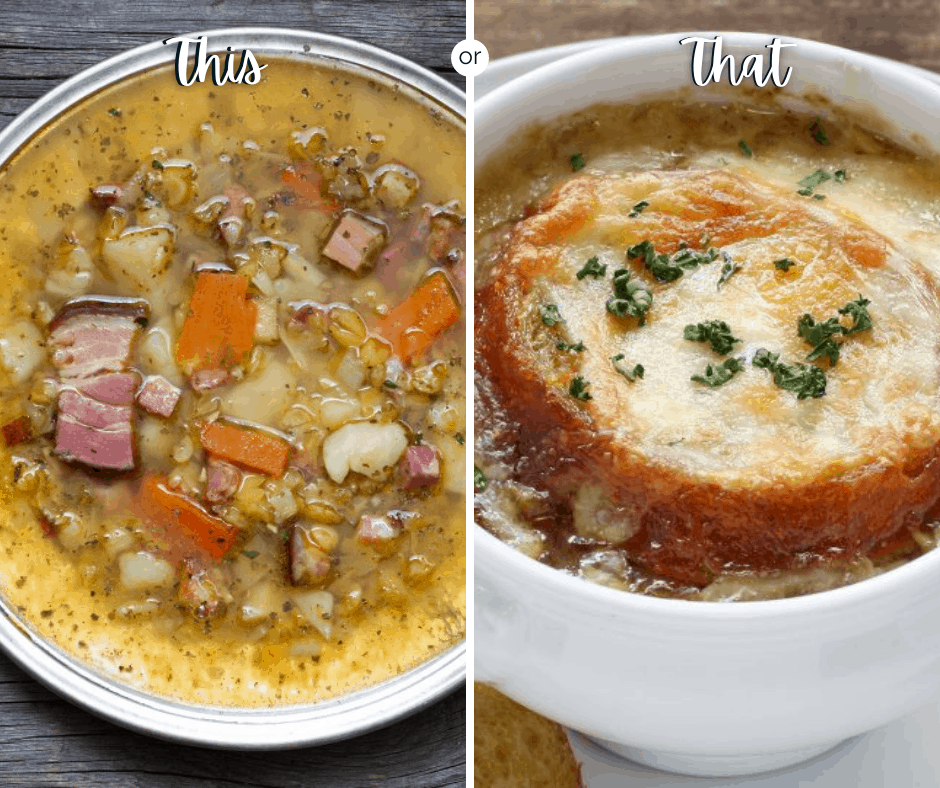 On Sunday's, I love to have a warm comforting meal that I can eat fireside.  Soup is the perfect thing!  And you know what  makes it even better, if the soup can be made in a slow cooker or if it's a family recipe.  The options this week offer both of those things!
Option 1: Slow cooker split pea and ham hock soup
Option 2: Rita's French onion soup
Whatever you're cooking this week, we sure hope you're enjoying these recipe options.  Happy November folks!