2020 has been a crazy year driven by the effects of COVID-19 on society. It's been no different at Lake Geneva Country Meats, and we've adapted throughout the year to all of the challenges that the virus has brought us. As this crazy year wraps up, we've put together a video recap highlighting some of the things we're most proud of from this year. We also put together a few lists of facts from this year that we think you may enjoy. Check it out!
If you'd like to enter our 2020 Giveaway, click here to visit the entry page. Be sure to watch the video above to get the secret word for a bonus entry!
top selling products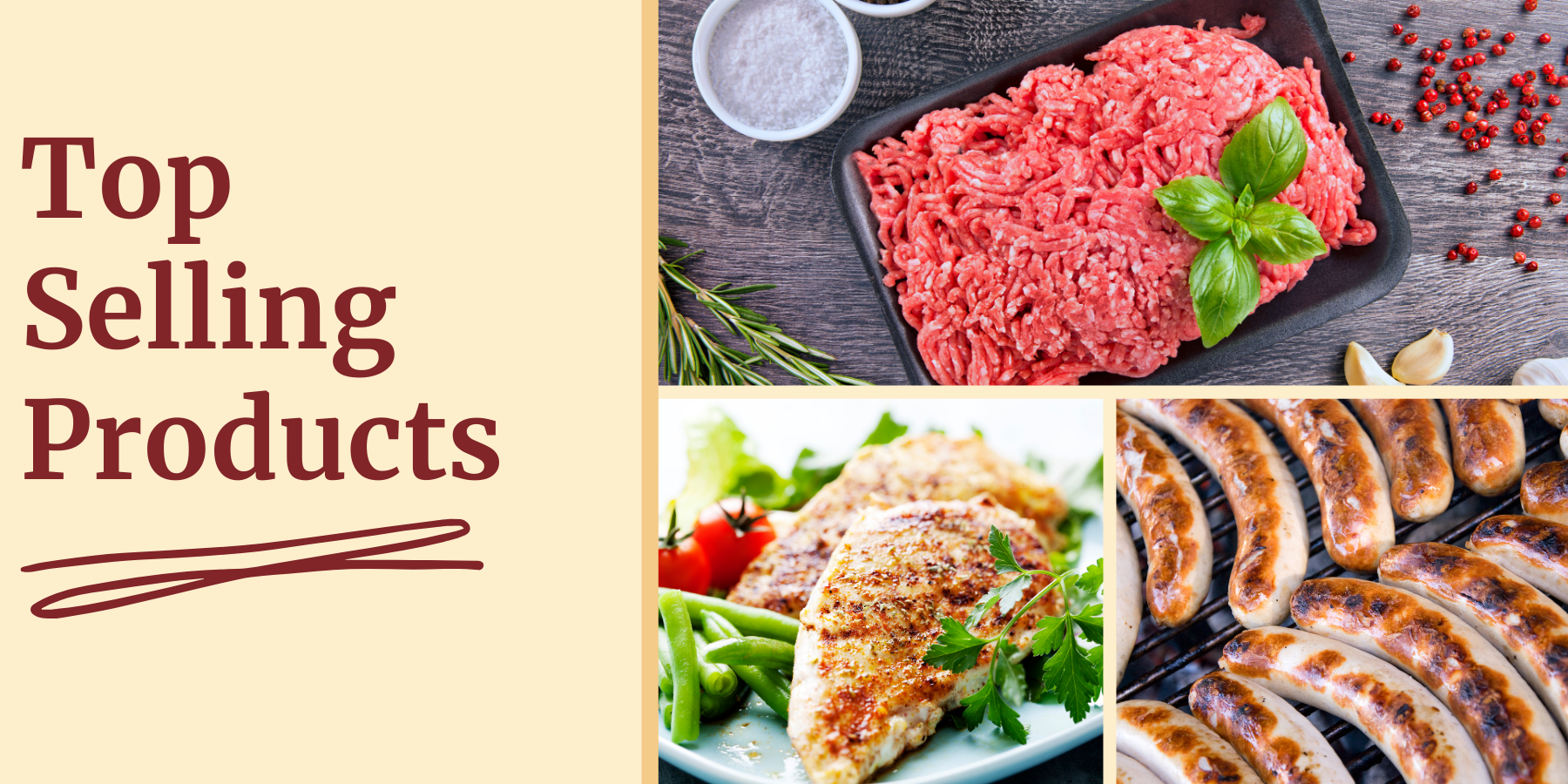 It's been a crazy year, and through it all, one thing has remained constant: our customers love our ground beef! Ground beef has been our most popular product for as long as we have tracked sales, and this year was no exception. In fact, it was so popular and supplies got so tight we had to limit the amount of ground beef for a few weeks in April and May. Here's a list of our most popular products this year:
Ground Beef – did you know that 2/3 of the ground beef we sold this year was frozen? That's higher than usual, probably due to people stocking their freezers for quarantine.
Boneless Skinless Chicken Breasts – this was another product that was so popular that we needed to limit sales for a while.
Cherry Bratwursts – another product we couldn't keep in stock, these keep getting more and more popular!
Bacon – this wasn't on the list of top 15 products last year at all, so it seems like quarantine breakfasts at home instead of the drive through were a thing!
Fresh Bratwursts – a consistent best selling product, many people love the traditional deliciousness of our fresh bratwurst.
Bone-In Pork Chops – down a little bit from last year, but still incredibly popular, pork chops are one of our most affordable dinner options.
Beef Tenderloin Filets – the first steak on this year's list, it's a big jump from last year for filets. Last year, they were the 3rd most popular option last year. It's 2020 – treat yourself, right?
Beef Ribeye Steaks – usually our most popular steak, they took a backseat to tenderloin filets this year, but they're still incredibly popular and so good!
Twice Baked Potatoes – if you've had our Twice Baked Potatoes, you probably keep coming back for more. It's no surprise they're the most popular deli item we sell!
New York Strip Steaks – a great steak for the grill that's less expensive than a ribeye, New York Strips round out the top 10.
6 oz. Ground Beef Patties – our 6 oz. ground beef burger patties are perfectly formed for the grill and they don't shrink like some of the other burgers you'll find elsewhere.
Portabella Mushroom & Swiss Cheese Brats – these are consistently one of our most popular brats and this year we used more than 800# of mushrooms from our neighbors at River Valley Ranch to make just the fresh brats. That's A LOT of mushrooms!
Cheddar Cheese & Green Pepper Brats – what's green and gold and better than anything coming from Chicago? The Green Bay Packers, why, of course, but also, our Cheddar Cheese and Green Pepper Brats. Maybe next year, Bears fans!
Sweet Corn Ears – the only produce item on this list, we just fly through sweet corn during the short season where we can get it fresh.
Pork Tenderloins – these are so easy to cook and a great source of lean protein, we're happy to see them round out the top 15.
We took a look at a few additional product categories to find our most popular seafood items were: cod, salmon, tuna, Chilean sea bass, and Alaskan Halibut. Our most popular beer items were: Spotted Cow (in a runaway, which is no surprise!), Seipp Extra Pale, and Third Space Happy Place IPA. Finally, our most popular wines were: Josh Cabernet Sauvignon, Seventy Five Wine Company Cabernet Sauvignon, and Kim Crawford Sauvignon Blanc.
new products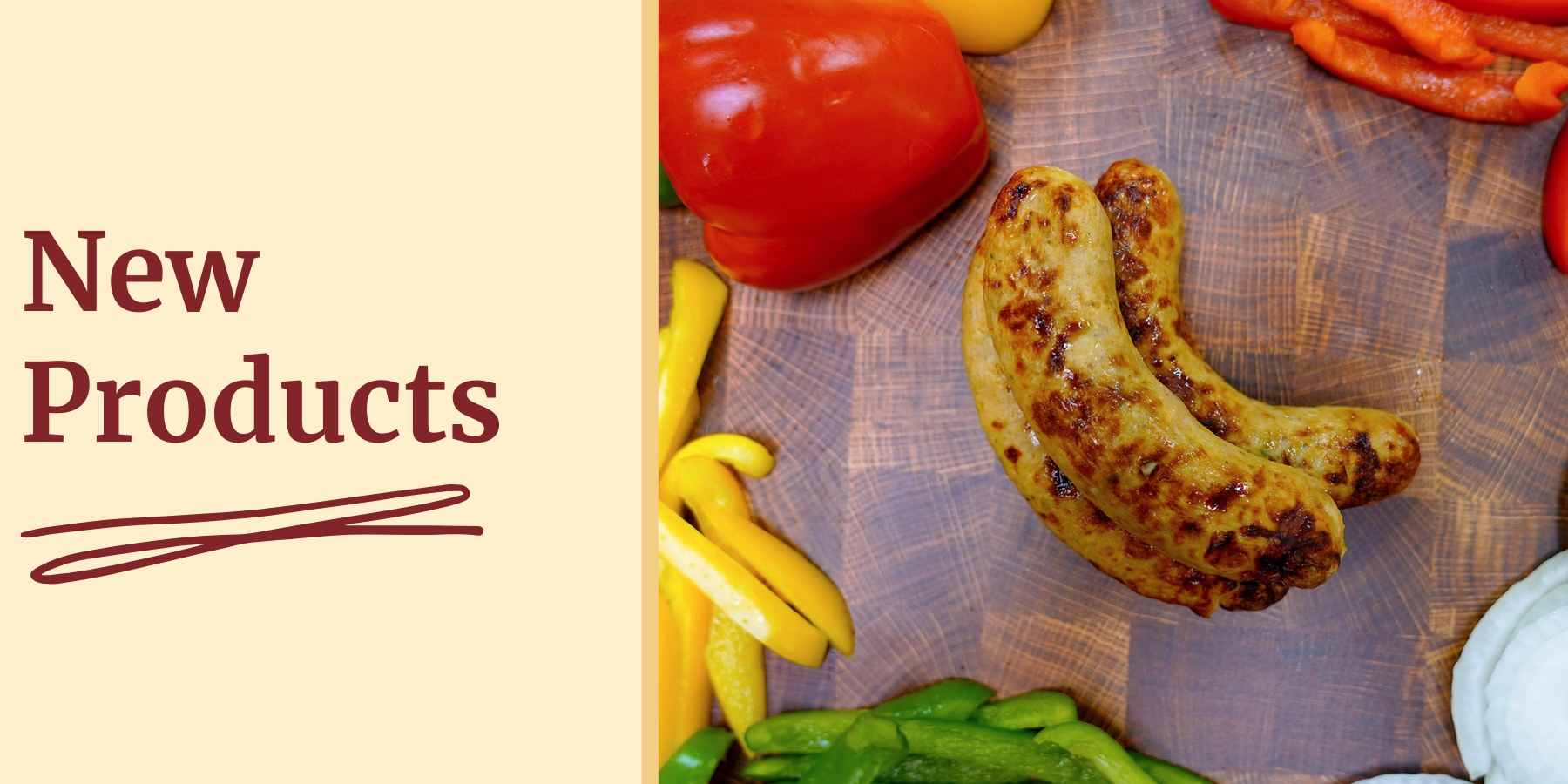 The pandemic put a little bit of a damper on product development, but we still managed to bring you a number of new sausage flavors this year. Here are some of the highlights of what we introduced this year!
Chicken Fajita Bratwursts – a lightly seasoned chicken bratwurst with fajita peppers, try topping these with fresh pico de gallo!
Jalapeño Popper Bratwursts – a spicy bratwurst stuffed full of jalapeños and cheddar cheese, this has proven to be very popular since its introduction!
Oktoberfest Beer Bratwurst made with Duesterbeck Brewing Oktoberfest – here for the Brat-Tober Fest season, this was our most popular beer brat yet!
BBQ Flavored Bratwurst with Cheddar Cheese – a little sweet, a little smoky, and a little cheesey, this is a really fun sausage that we've started offering in the fall.
Hot Pork Sausage – if you like your breakfast sausage with a little spice, we introduced a spicier version of our bulk breakfast sausage for you to enjoy at home.
Green Chili Chorizo Sausage – our Chorizo is one of our most underrated sausages, so we decided to bring a little attention to it by making a spicier, roastier version with green chilis in it. This is so yummy!
We also introduced our Country Heritage Pork line of richly flavored pork products. Available on a limited basis, this pork comes from Iowa raised Duroc pigs that have never had antibiotics or added hormones. This pork has a deeper red color, more interior marbling, and a richer pork flavor compared to our "normal" pork. In addition to the Country Heritage Pork, we've committed to carrying USDA Prime Beef on a more regular basis as an option for those of you looking for something a little extra special in your beef.
Finally, you may have missed this product introduction during the Holiday season, but we have started working with Smoking Goose, a small, USDA inspected butcher shop in Indianapolis that specializes in dry cured sausages to bring you quality salamis and other dry cured products like lomo, coppa, and soppressata. You can find these products in our grab and go cooler.
most viewed recipes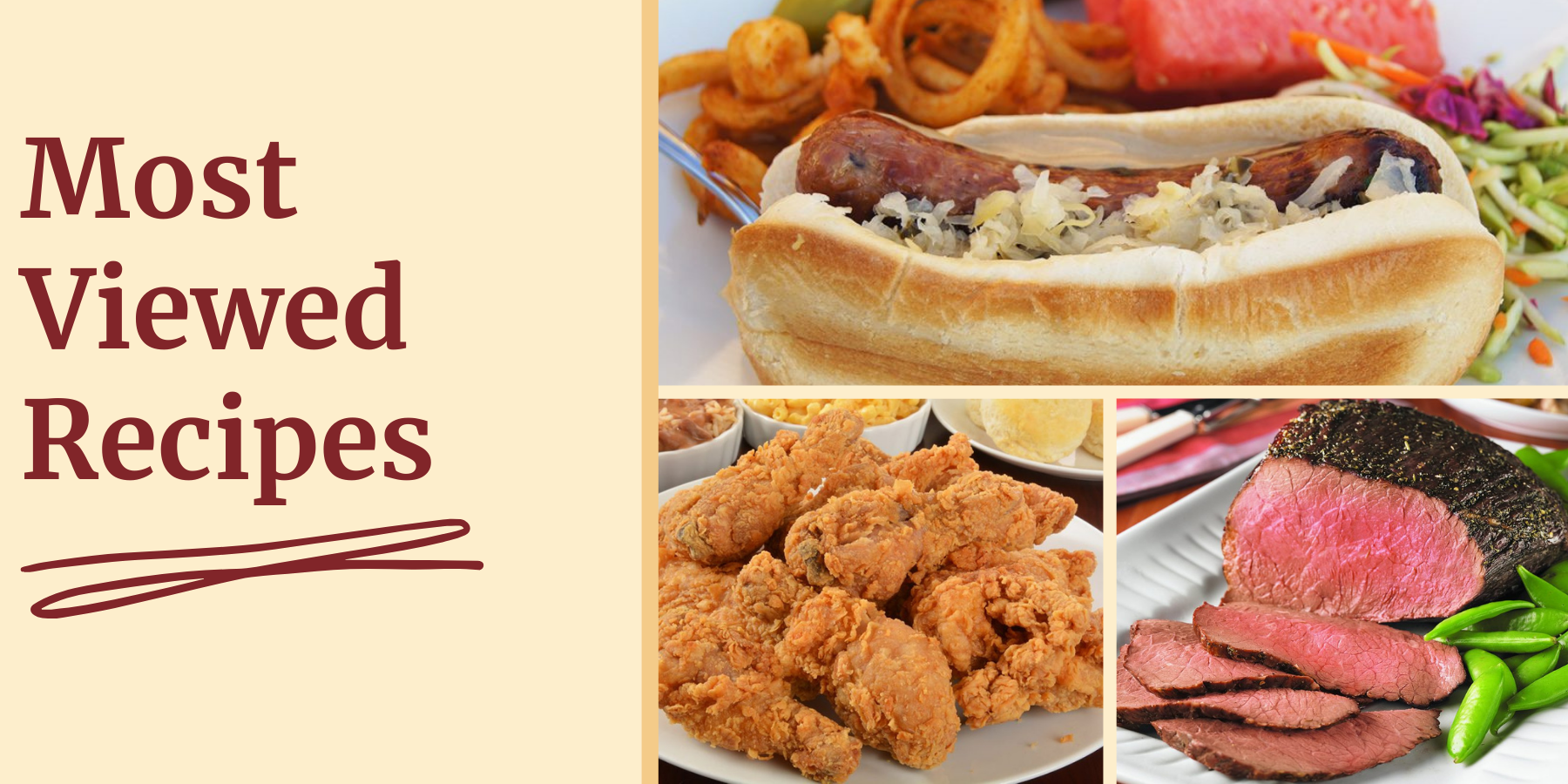 We have almost 600 recipes on our site, most of which we have developed ourselves. They're meant to be easy to cook recipes that show the quality of the meat (and seafood) that we sell. We share many each week to highlight different ways you can cook what's on sale in the store, and we also put together a meal plan using these recipes. Our top 15 recipes all received over 15,000 views this year. Check out what the most popular ones were:
most popular meal plans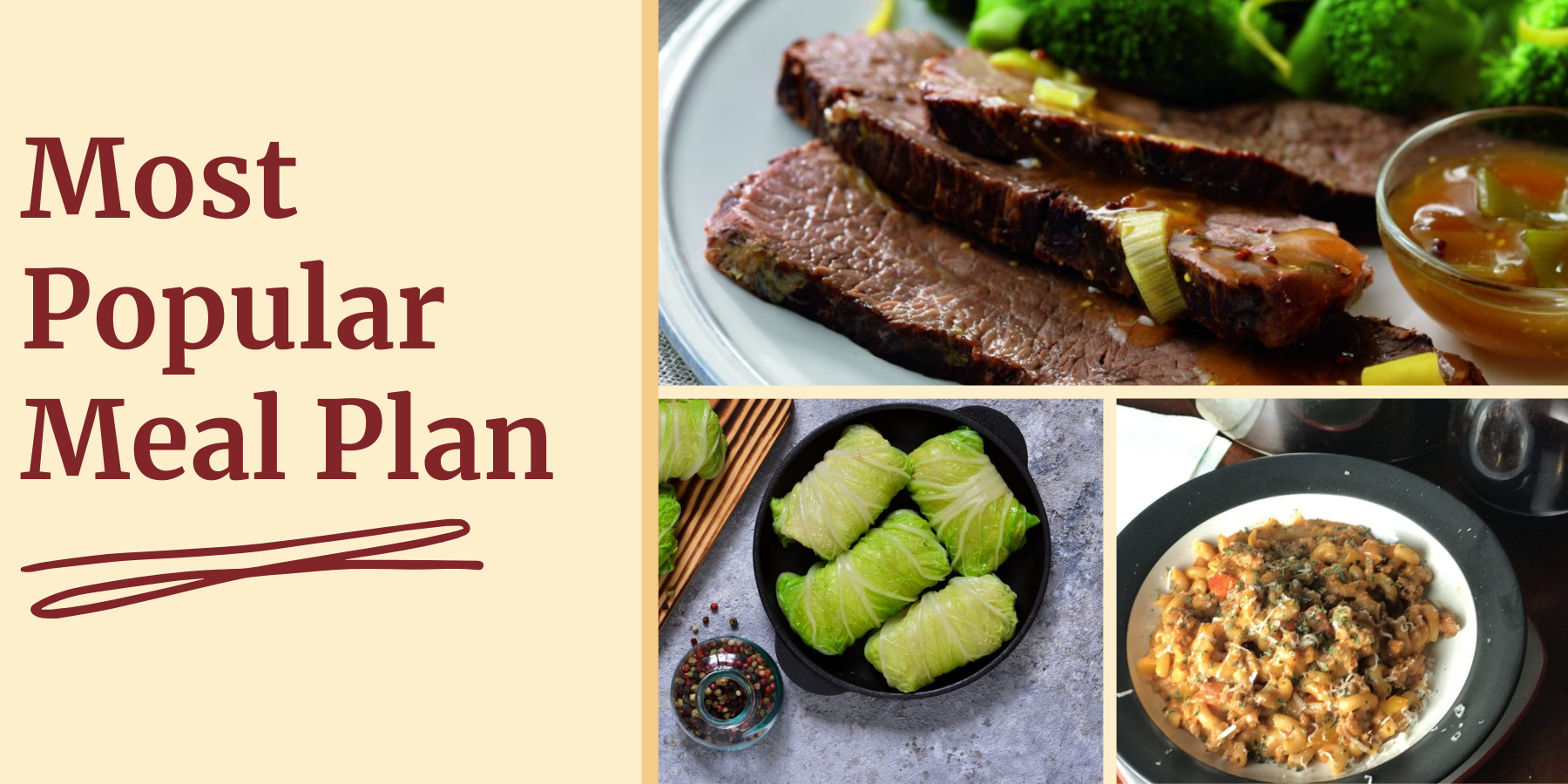 Each week we put out a meal plan offering you ideas on delicious meals you can cook throughout the week. We always put in a taco recipe, because tacos are the best, and also a seafood recipe because it's good to enjoy a little break from meat from time to time. These plans have been so popular that we've started offering two meal options on each day that use the same cut of meat. This lets you decide if you want a fast and simple recipe or something a little more involved for that day's cut. Here are the top 5 most popular meal plans of this year:
Thanks for checking out our 2020 year in review. We hope it brought you some fond memories of delicious meals from Lake Geneva Country Meats. Here's to a 2021 that is even more delicious with a lot less stress and no global pandemic!
Cheers!