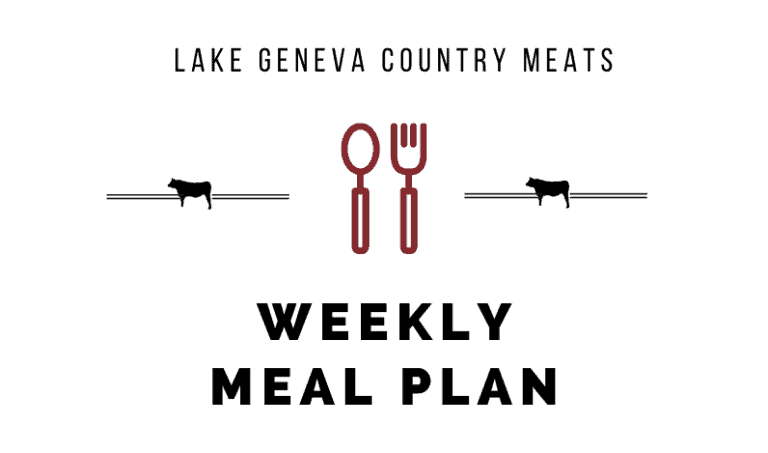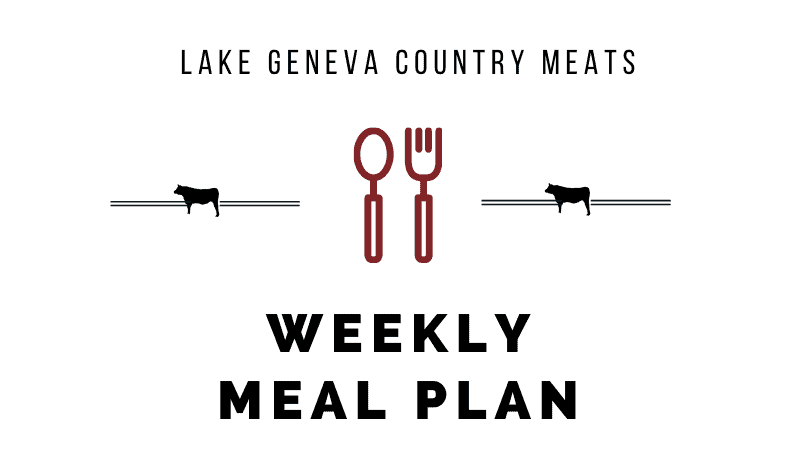 It's time to get planning for the week ahead.  This week, we're throwing something special at ya on Saturday.   Plus, you can enjoy a comfort food, crusted steak options and more!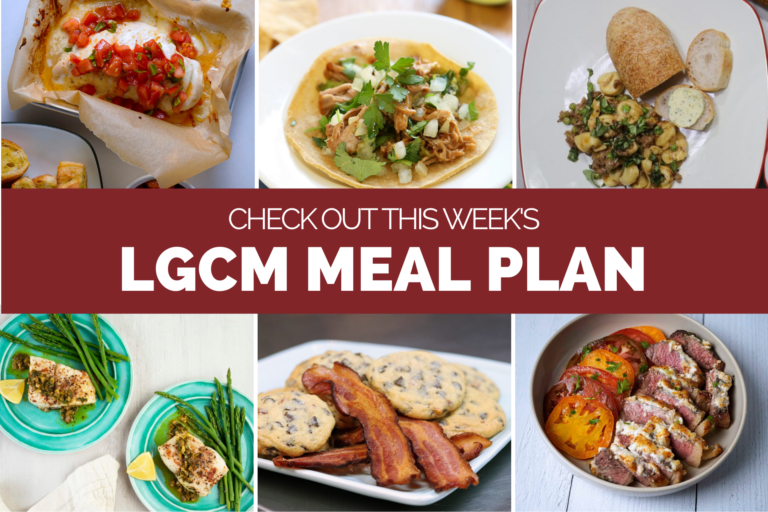 With summer still hanging on, these chicken dishes are two light and tasty options to jumpstart your week.  Plus, they both keep as leftovers great to eat with a salad for lunch later in the week.
Pork carnitas two ways!  Nick loves carnitas and I know he always opts for the 'made in lard' version, but I'm a slow cooker girl myself!
Comfort dishes to the MAX!  Nothing says comfort food better than ground beef and noodles am I right?  So, nothing more needs to be said.  Enjoy either one of these meals for a mid-week treat.
We've made a lot of great food already this week, and you probably have some of it leftover. Take a night off from cooking and enjoy your leftovers, or enjoy a meal from one of our great local restaurants. 
This seems like a good time to ask – would you like to receive an email every time we publish a new meal plan? If you would, just fill out the form below!
Eat it simply grilled or add an olive caper sauce; a great pairing with halibut!  Both recipes are fresh, light and a perfect dinner any night of the week.
No week is complete without the things surrounding the main dish – an app and a dessert! Ok, maybe two desserts – you could count the baked brie as either.  Don't forget to bring deliciousness into your desserts too!
If there is anything better than a delicious steak, it's a steak topped with cheese!  Whether it is parmesan or bleu cheese, I don't think you can go wrong.
If you need more mealtime inspiration, you can find previous weeks' meal plans below!